Holy Orders
If you are interested in learning more about the priesthood, the permanent diaconate or the religious life, please contact the Vocations Office for the Diocese of Dallas at 214-379-2860 or speak to one of our priests or deacons about this exciting life of service to the people of God.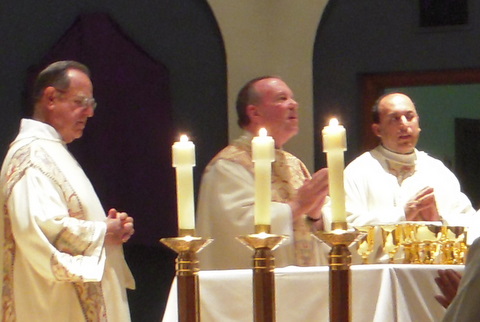 Click here to visit the Diocese of Dallas' webpage on vocations.
Click here to visit the United States Conference of Catholic Bishops' website on vocations.