Corpus Christi: The Most Holy Body and Blood of Jesus Christ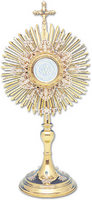 The Solemnity of the Most Holy Body and Blood of Jesus Christ celebrates the wonderful gift that we have in the Eucharist. Each year, in a tradition dating back to the 1200's in Europe, we process through the streets of town with the Blessed Sacrament. Those who live along the route and parish organizations are invited to set up altars. As the procession proceeds along the route, the priest stops at each altar and leads the people in prayer.
Here are some pictures from our 2014 Corpus Christi procession:
Below are some pictures from the 2012 procession:
In 2011, our parish celebrated this feast with one all-parish Mass. This Mass was a chance for the entire parish to get together to celebrate our Lord Jesus Christ as one. The only Mass this weekend began at 8:00 AM on the ballfield beside St. John Gym. This Mass was followed by a Eucharistic procession through the streets of Ennis. Thank you to all who joined us in celebrating Jesus who brings us all together into the one body of His Church.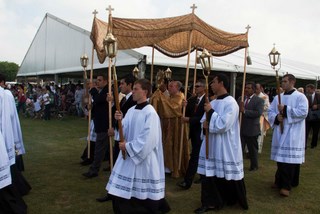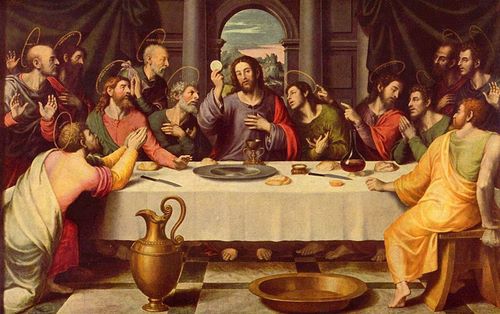 Mass was held inside a large tent. Below are some pictures from our Corpus Christi celebration. Below that are some pictures of the tent going up.
Novenas
You may wish to say this novena.
Short Novena for Corpus Christi

O Lord Jesus Christ, You who have given us Your precious Body and Blood to be our meat and drink, grant that through frequent reception of You in the Holy Eucharist, I may be strengthened in mind and body to do Your holy will. Amen.

Jesus in the Blessed Sacrament, have mercy on us.
Click here for a link to a longer novena.
Learn more about the Feast of Corpus Christi
Click here to read the article from the Catholic Encyclopedia about the history of the Feast of Corpus Christi on the New Advent website.