RCIA (Rite of Christian Initiation for Adults)
The Holy Spirit comes to us in a special way through the sacraments. If you are an adult wanting to receive missed sacraments or to join the Catholic Church, click here to learn more about the RCIA process.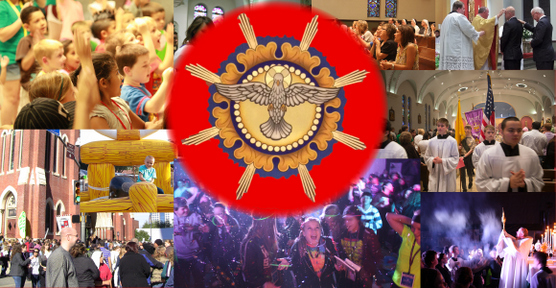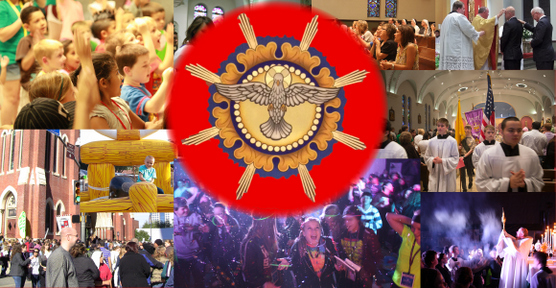 RCIA (Rite of Christian Initiation for Adults) is the process by which adults become Catholic. If you or anyone you know is not a fully initiated Catholic and wishes to learn more about the Catholic Faith, RCIA is what you are looking for. In the RCIA process, we learn about the basic teachings of the Catholic Faith. This process is designed to lead to initiation into the Catholic Church through the sacraments of... [Read more...]

High School Guys: New Freshmen & Everyone! Sign-up & Attend Altar Server Training- Start serving the first Sunday of the new school year: August 27 & 28! Wednesday, August 17th, 3pm @ Church Charter Bus to the new & beautiful St. Francis Catholic Church in Frisco for Spiritual & Practical Training. Following the Training we will go to Dr. Pepper Park and the new Lazy River to watch the Rough Riders... [Read more...]

 Birthday Blast is an exciting PRO-LIFE themed program where kids will learn to discover, respect, protect, serve and celebrate life. This program instills an awareness of God's amazing creation and the beauty and dignity of the human person. Kids will receive a basic introduction to Saint John Paul II's Theology of the Body along with lessons on what it means to be a child of God. June 27th –July 1st 6:30-9:00... [Read more...]

Click here to see pictures from Easter Vigil, 2016. Here are pictures from the 2013 Easter Vigil: [Show as slideshow] ... [Read more...]

Here is the schedule for Holy Week and the Easter Triduum. Masses are listed in bold. Confession times are listed in italics. Monday of Holy Week 6:00 am Confessions FJ 6:30 am Mass After 6:30 am Mass Confessions FJ 12:05 pm Mass 12:30 pm – 1:00 pm Confessions FJ 5:30 pm – 6:30 pm Confessions FJ 6:30 pm Mass (English) Tuesday of Holy Week 6:30 am Mass 12:05 pm Mass 12:30 pm – 1:00 pm Confessions FA 5:30... [Read more...]

Christ Renews His Parish or CRHP (pronounced "Chirp"), is a spiritual renewal experience which brings adult parishioners together in small groups in order to deepen their relationship with Jesus Christ and each other. Since its beginning in 1969 in Parma, Ohio, Christ Renews His Parish has proven to be an effective instrument for spiritual growth in hundreds of parishes across the country. St. John started... [Read more...]

Confessions These Confessions will begin and continue if people are present to celebrate the Sacrament. Wednesday, December 17 – All parishes in the diocese 7:00 – 9:00 PM Friday, December 18 6:00 – 8:00 PM Saturday, December 19 3:30 – 4:30 AM Monday, December 21 5:30 – 6:25 PM Tuesday, December 22 5:30 – 6:25 PM Thursday, December 24 9:00 – 11:00 AM Mass Schedule Christmas... [Read more...]
Read More News Articles...