RCIA (Rite of Christian Initiation for Adults)
The Holy Spirit comes to us in a special way through the sacraments. If you are an adult wanting to receive missed sacraments or to join the Catholic Church, click here to learn more about the RCIA process.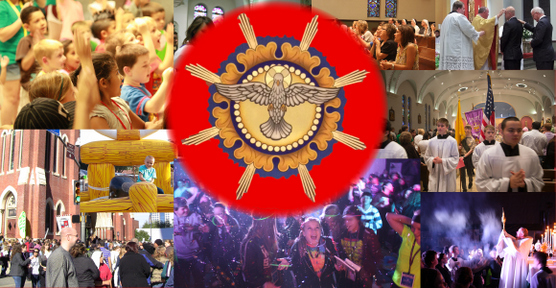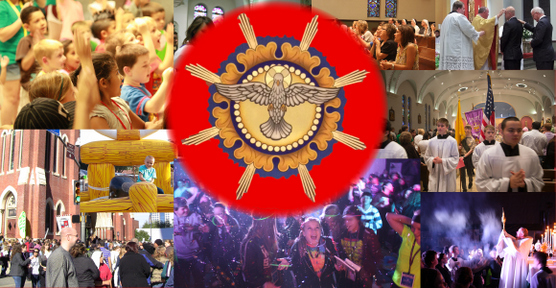 Retiro de Life Teen: La inscripción para nuestro retiro anual de invierno para Life Teen será 19-21 de Enero, 2018 en el rancho de Sky Ranch en Van TX. Esta es una maravillosa oportunidad para su hijo/a adolescente de unirse a más de 100 de sus compañeros para adorar al Señor y crecer en relación con Él. El costo del retiro es $150. El costo para las inscripciónes... [Read more...]

RCIA (Rite of Christian Initiation for Adults) is the process by which adults become Catholic. If you or anyone you know is not a fully initiated Catholic and wishes to learn more about the Catholic Faith, RCIA is what you are looking for. In the RCIA process, we learn about the basic teachings of the Catholic Faith. This process is designed to lead to initiation into the Catholic Church through the sacraments... [Read more...]

Christ Renews His Parish or CRHP (pronounced "Chirp"), is a spiritual renewal experience which brings adult parishioners together in small groups in order to deepen their relationship with Jesus Christ and each other. Since its beginning in 1969 in Parma, Ohio, Christ Renews His Parish has proven to be an effective instrument for spiritual growth in hundreds of parishes across the country. St. John started... [Read more...]
Life Teen Winter Retreat: Registration for our annual Life Teen Winter Retreat will be January 19-21, 2018 at Sky Ranch in Van TX. This is a wonderful opportunity for your teenager to join over 100+ of their peers to worship of the Lord and grow in relationship with Him. The cost of the retreat is $150. Early registration price through November 5th is $125 CLICK HERE for simple online... [Read more...]

The Solemnity of the Most Holy Body and Blood of Jesus Christ celebrates the wonderful gift that we have in the Eucharist. Each year, in a tradition dating back to the 1200's in Europe, we process through the streets of town with the Blessed Sacrament. Those who live along the route and parish organizations are invited to set up altars. As the procession proceeds along the route, the priest stops... [Read more...]

Here is the schedule for Holy Week and the Easter Triduum. Masses are listed in bold. Confession times are listed in italics. Monday of Holy Week 6:00 am Confessions FJ 6:30 am Mass After 6:30 am Mass Confessions FJ 12:05 pm Mass 12:30 pm – 1:00 pm Confessions FJ 5:30 pm – 6:30 pm Confessions FJ 6:30 pm Mass (English) Tuesday of Holy Week 6:30 am Mass 12:05 pm Mass 12:30 pm – 1:00 pm Confessions FJ Wednesday... [Read more...]

Throughout the years, we have held many events that have brought people closer to God and brought them healing in their lives. Through Christ Renews His Parish retreats, parish missions (especially the Unbound mission with Fr. Isaac and Br. Malachy and Deacon Poyo's mission and follow-up small groups), the Frank Kelly healing night, and other events, many in our parish have experienced tremendous healing. Now... [Read more...]
Read More News Articles...