RCIA (Rite of Christian Initiation for Adults)
The Holy Spirit comes to us in a special way through the sacraments. If you are an adult wanting to receive missed sacraments or to join the Catholic Church, click here to learn more about the RCIA process.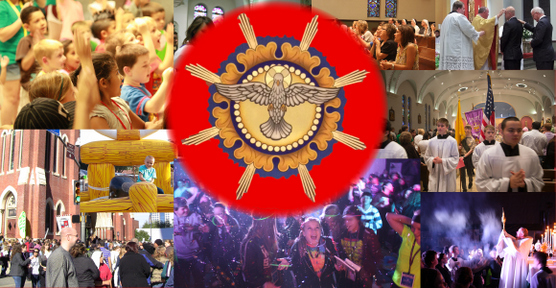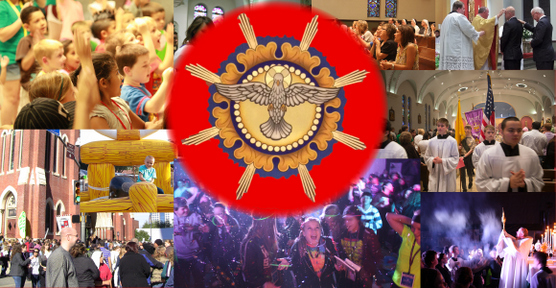 Christ Renews His Parish or CRHP (pronounced "Chirp"), is a spiritual renewal experience which brings adult parishioners together in small groups in order to deepen their relationship with Jesus Christ and each other. Since its beginning in 1969 in Parma, Ohio, Christ Renews His Parish has proven to be an effective instrument for spiritual growth in hundreds of parishes across the country. St. John started... [Read more...]

Confessions These Confessions will begin and continue if people are present to celebrate the Sacrament. Wednesday, December 17 – All parishes in the diocese 7:00 – 9:00 PM Friday, December 18 6:00 – 8:00 PM Saturday, December 19 3:30 – 4:30 AM Monday, December 21 5:30 – 6:25 PM Tuesday, December 22 5:30 – 6:25 PM Thursday, December 24 9:00 – 11:00 AM Mass Schedule Christmas... [Read more...]

Click here for a link to more information about St. Nicholas, one of the most popular saints throughout history. Here are some pictures from previous year's breakfast: [Show as slideshow] ... [Read more...]

Here are some pictures from a previous year's event: [Show as slideshow] ... [Read more...]

ST. JOHN NEPOMUCENE OUR LADY OF GUADALUPE PROGRAM – 2015 All the parishioners of St. John Nepomucene are cordially invited to the celebration of Our Lady of Guadalupe.  The Novena will start on December 4th and throughout the Feast Day of Our Lady of Guadalupe on December 12th.  During the Novena, we will be praying the Rosary in the Church every evening.   On December 11th there will be Matachines (traditional... [Read more...]

 ↓Donate/Buy Tickets below!↓ Click on the Donate button below to get tickets for the Saturday night dinner and dance. $40 per adult ticket $5 per ticket for those under 16 years of age – Please enter your total donation where prompted. – Please enter the names of those attending in the "Special Instructions" section before you finalize your donation.   Read More →

2015 Corpus Christi Procession This year's Corpus Christi procession will be held Thursday, June 4, 2015, beginning in the Church at 8:00 PM.  We will process out of the Church, east on Lampasas, north on Laurel, west on Waco, south on Shawnee, and east on Lampasas to return to the Church.  Anyone with a house along this route is encouraged to set up an altar for the Blessed Sacrament to stop at.  If you need... [Read more...]
Read More News Articles...