RCIA (Rite of Christian Initiation for Adults)
The Holy Spirit comes to us in a special way through the sacraments. If you are an adult wanting to receive missed sacraments or to join the Catholic Church, click here to learn more about the RCIA process.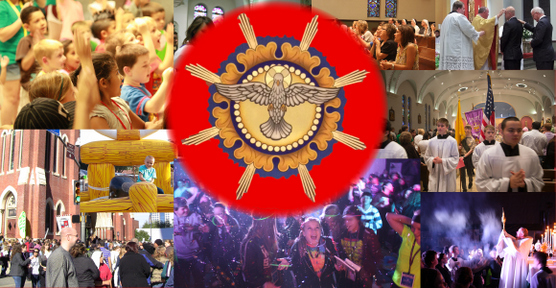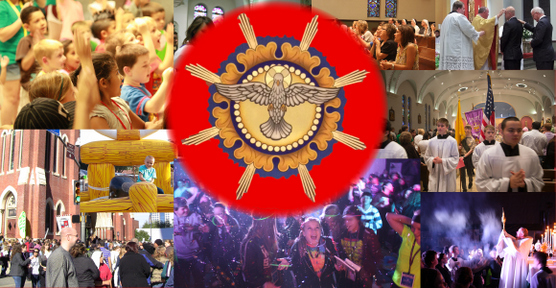 Another great Parish Mission with Michael Cumbie! January 12-14 7:00 PM in the Church Click here to visit Michael's website. There you can buy these talks individually or as a set called "How Then Shall We Worship?" You can also buy the other CDs and DVDs of his talks that Michael has for sale. Read More →

Confessions These Confessions will begin and continue if people are present to celebrate the Sacrament. Monday, December 22rd 5:00 PM Tuesday, December 23th 5:00 PM Wednesday, December 24th 9:00 – 11:00 AM Mass Schedule Christmas Masses—Octave of Christmas Thursday, Dec. 25, The Nativity of the Lord: Midnight Mass, caroling to start at 11:00 8:00 AM 10:00 AM 1:00 PM (Spanish) Friday, Dec. 26, 2nd Day of the... [Read more...]

Coming from Boston… Healing Service With Frank Kelly October 15, 2014 St. John Nepomucene Catholic Church Ennis, Texas 6:30 pm Mass, Healing Service to follow Frank Kelly travels throughout the country, sharing his life changing experience and apostolic gifts. His ministry is faithful to the Magisterium of the Catholic Church. www.frankkelly.org History Francis B. Kelly, raised in historical Boston, MA as the sixth... [Read more...]

RCIA (Rite of Christian Initiation for Adults) is the process by which adults become Catholic. If you or anyone you know is not a fully initiated Catholic and wishes to learn more about the Catholic Faith, RCIA is what you are looking for. In the RCIA process, we learn about the basic teachings of the Catholic Faith. This process is designed to lead to initiation into the Catholic Church through the sacraments of... [Read more...]

 ↓Donate/Buy Tickets here!↓ Number of tickets 1 $40.00 USD2 $80.00 USD3 $120.00 USD4 $160.00 USD5 $200.00 USD6 $240.00 USD Donor's Name Read More →

Christ Renews His Parish or CRHP (pronounced "Chirp"), is a spiritual renewal experience which brings adult parishioners together in small groups in order to deepen their relationship with Jesus Christ and each other. Since its beginning in 1969 in Parma, Ohio, Christ Renews His Parish has proven to be an effective instrument for spiritual growth in hundreds of parishes across the country. St. John started... [Read more...]

Here are some pictures from our 2014 Corpus Christi procession: [Show as slideshow] ... [Read more...]
Read More News Articles...